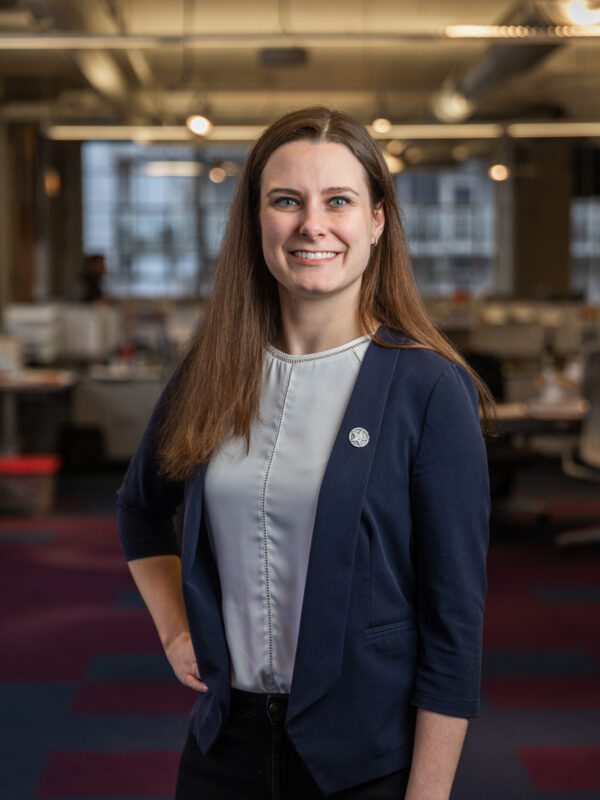 Dana McKane, PE, SE
Structures
Dana received her BS in Civil Engineering from the University of Notre Dame and MS in Structural Engineering from the University of Illinois at Urbana-Champaign. Dana was driven to pursue structural engineering as her way to help society by keeping people safe. She strives to accomplish this by creating well-designed, sustainable buildings and bridges.
During Dana's time in the industry, she has performed tasks ranging from steel connection design for an airplane hangar to barge stability analyses for shipping precast sections down a river. Among other projects, Dana has experience retrofitting existing office buildings and data centers, serving as on-site contractor support during renovations to a Major League Baseball stadium, and designing a new airport terminal.
As a senior structural engineer, Dana's day-to-day routine consists of assisting her team with calculations, planning projects, designing structures, responding to clients, and participating in business development. When she finally gets downtime, Dana likes to host board game nights, watch movies, and travel internationally. Her most noteworthy trips so far have been to India, Spain, Greece, and New Zealand.