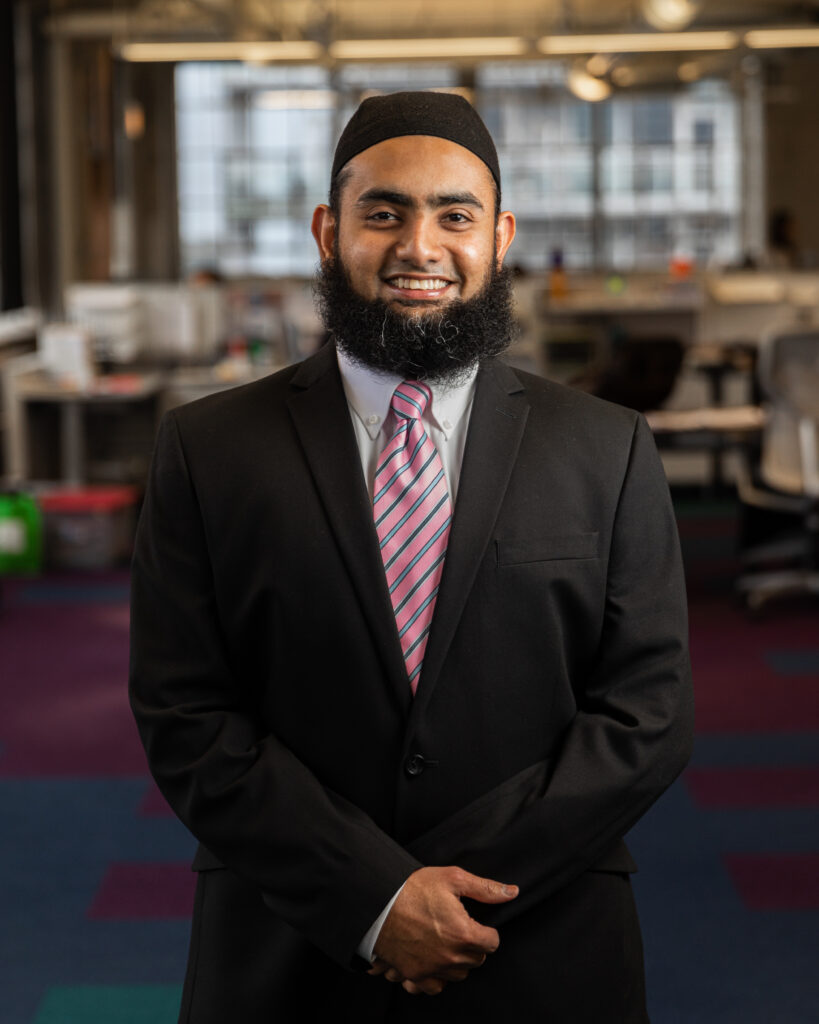 Abdul-Moiz Mohammed, PE
Construction
Inspired by his father, Abdul earned his undergraduate degree in Civil Engineering at Osmania University in India and he pursued a master's in Construction Engineering and Management at the Illinois Institute of Technology.
Abdul has worked for 15 years in the engineering consulting industry. As resident engineer and construction inspector, he has been an on-site techncial resource for government agency, utilties, and private sector clients. Abdul recently served as corridor construction lead for the Illinois Tollway's General Engineering Consultant; providing technical assistance and oversight for $30M in construction contracts system-wide.
At Orion his days consist of planning and managing projects, visiting job sites, ensuring project work is moving as scheduled, and training construction staff members. Abdul is Orion's reigning pin-pong champion and spends his free time with his family, the mosque, bbqing and playing volleyball and soccer.